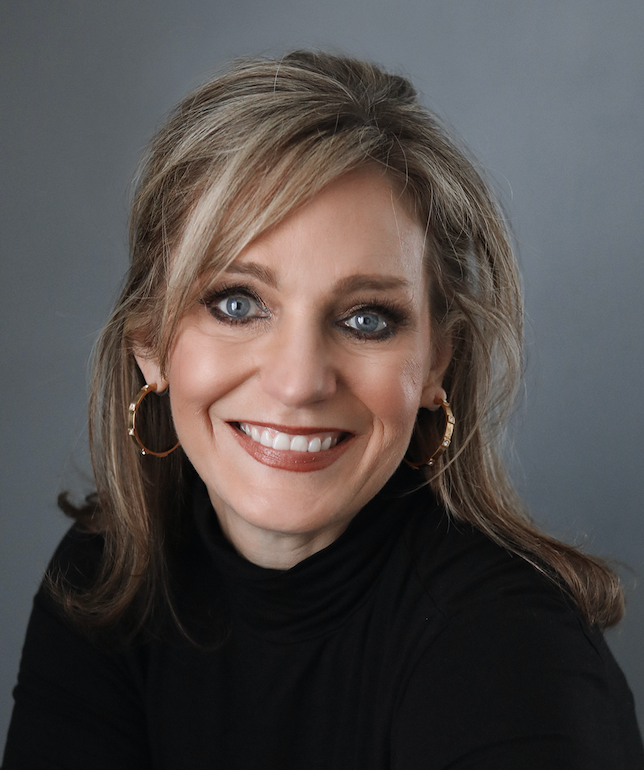 Beverly Brooks Thompson, PhD, CFRE
The LSU Women's Center will recognize the outstanding achievements of the 2020 Esprit de Femme honorees at 8 a.m. on Thursday, April 30, at the eighth annual Esprit de Femme Sunrise Celebration and the 25th anniversary of the LSU Women's Center. This year's awards ceremony will be held at Boudreaux's Banquet Hall in Baton Rouge. All proceeds will support the mission and initiatives of the LSU Women's Center.
Established in 2009, the Esprit de Femme award is an annual acknowledgement of a person who has made exceptional efforts toward the advancement of women in Louisiana. This award honors individuals who elevate the status of women in the community through their contributions to the arts, education, healthcare, business and industry, charity and civic engagement.
This year also marks the fifth year that the Esprit de Femme Student Leadership Award will be given. This award will honor and recognize LSU students who exemplify the ideals and principles of the Esprit de Femme Award. Esprit de Femme Student Award recipients will receive financial support to further their academic pursuits. The award recipients will be selected in February and will be recognized at the Sunrise Celebration.
"We are excited about all of our honorees and look forward to the opportunity to recognize their phenomenal contributions at the eighth annual Esprit de Femme Sunrise Celebration," said Summer Steib, LSU Women's Center director. "These women and men have made lasting impacts on the lives of countless women in our state and blazed trails for other women. Our 2020 honorees represent diverse backgrounds and accomplishments — our honorees are leaders and trail-blazers in government, the arts, the business sector, nonprofits, academics, and civic engagement."'
In 2020, the Esprit de Femme award will be presented to eight deserving recipients. The recipients are Kia Bickham, Morgan Lamandre, Michelle A. Massé, Karen Stagg, Alma C. Stewart, Beverly Brooks Thompson, Iam Christian Tucker and Erin Monroe Wesley. The 2020 Men Who Champion Women honoree is Roderic F. Teamer Sr.
Kia Bickham
Bickham is a strategic community engagement specialist. She served as political director for Gov. John Bel Edwards' successful reelection campaign and is currently serving as the political director for the Mike Bloomberg presidential campaign in Louisiana. She has held numerous positions in state government and has been recognized as a 40 Under 40 honoree.
Morgan Lamandre
Lamandre is the legal director of Sexual Trauma Awareness & Response, a local nonprofit sexual assault center. She has served on various task forces to address sexual assault in Louisiana and has drafted and testified in support of several bills that address sexual violence before the Louisiana Legislature.
Michelle A. Massé
Massé is the founding director of Women's and Gender Studies at LSU, president of the Women's Caucus for the Modern Languages and represents higher education on the Governor's Commission on Women's Policy and Research Commission. Her scholarship focuses upon the many intersections among gender, psychoanalysis, and fiction, and she has received many grants for furthering research in these areas.
Karen Stagg
Stagg has served as the executive director of Connections For Life for 13 years. Connections is a non-profit, prison reentry program for formerly incarcerated women. Stagg is an LSU graduate and spent her first career as a healthcare operation executive. She serves on several boards supporting reentry for women.
Alma C. Stewart
Stewart is the founder and president of the Louisiana Center for Health Equity, a nonprofit organization she established in 2010 to address disparities in health and health care, with a focus on wellness and community health. She is a registered nurse, former career state civil servant, an entrepreneur, and avid advocate.
Beverly Brooks Thompson
Thompson is the managing director for Cater Global – an international fundraising advising and philanthropic management consulting firm. She is a published academic and practitioner in the field of philanthropic leadership. Thompson was the director for Forever LSU: The Campaign for Louisiana State University, raising more than $798 million
Iam Christian Tucker
Tucker is the president and CEO of Integrated Logistical Support Inc., or ILSI Engineering. ILSI Engineering is a 100 percent female, minority owned, civil engineering firm. Tucker is a passionate advocate for New Orleans and its people. She is a member of the non-partisan advocacy group African American Women of Purpose and Power
Erin Monroe Wesley
Wesley is the southeast vice president of government and public affairs at Cox Communications, overseeing governmental and public affairs efforts in Louisiana, Florida and Georgia. Prior to joining Cox, she served as special counsel for Louisiana Gov. John Bel Edwards.
Roderic F. Teamer Sr
Teamer is the director of diversity programs and business development at Blue Cross Blue Shield of Louisiana. He is also a member of LSU's National Diversity Advisory Board. He is active in supporting civic and community organizations in both the Baton Rouge and New Orleans communities.
Online registration for the Eighth Annual Esprit de Femme Sunrise Celebration will be available Wednesday, Feb 5, at www.lsufoundation.org/edf. Tickets, tables, sponsorships, and honoree recognitions can be secured through the registration portal.
The LSU Women's Center is part of the LSU Office of Diversity and provides support, referral, and information to students, faculty and staff on issues and concerns related to women. The center also promotes the advancement of gender equity issues and wellbeing through its services, educational programs and advocacy efforts.
For additional information about the programs and initiatives of the Women's Center, visit our website at, http://www.lsu.edu/diversity/womens_center/.