This past spring, a Surgeon General's report suggested that a national epidemic has emerged: loneliness. The report suggests that loneliness and isolation are emerging not in silos or quarantine but amid our everyday lives. We are linked to more humans than ever before – via screens, calendars, and tasks; linked but not connected.
Nonprofit organizations understand that meaningful impact is rooted in real connection, in developing "live and in-person" meaningful relationships. Yet, this emphasis on relational connection is often prioritized with major donors, those the organization serves, and the community, leaving a gap at the creative and executive tiers of the organization.
Far too often, we take for granted those who are leading the organization, who also deserve and need to be served by our organization. Deepening and enhancing their connection to your mission and to each other serves to validate their time and nourish their lives.
Prioritizing relational connection and community building at the board level isn't just "the right thing to do" to best serve our board members. It also engages them at a much higher capacity, leading to a more agile, creative, and efficient board. This work is among the fastest routes you can take to a high-performing board.
A Journey, Not a Destination: Tips for Efficient Community Building on the Board
Incorporating community building into a board's operations isn't about creating one more task to check off a list; it's about enriching and deepening the entire process. This effort must be seamlessly integrated into existing agendas to be both efficient and effective. By doing so, we will foster an atmosphere where connection and shared mission are continually nurtured without inflating our already-packed meeting schedules.
For boards that operate on a time-driven agenda—where each agenda item has an allotted time frame—it's vital to allocate specific time limits for community-building activities. This sets expectations for how long each board member should contribute and implicitly underscores the importance of these exercises as integral parts of the board's work and organizational mission.
Inviting/reminding board members to come prepared, having read all materials in advance, is one strategy for reclaiming the 10 to 15 minutes that can now be intentionally redirected toward fostering connections among board members.
By viewing community building as a continual journey rather than a one-off event, we encourage a sustainable culture of engagement, one that not only enriches board members but also enhances the overall efficacy of the organization.
Over the course of time, you will find an increase in your board's consistency, creativity, and willingness to confront the critical conversations that must be had to ensure future success. Organizations that continuously hold meetings driven by agendas that are simply lists of checkboxes to complete may eventually find themselves in a cycle that's hard to break.
10 Ways to Implement Connection
Most of our board members are not likely to want to go into the woods and sing together around a campfire. And those of us who would, more than likely, do not have the time. Here are 10 simple, non-invasive, and effective ways to create meaningful connections among your organization's leadership that will, in turn, lead to higher performance and efficiency.
Storytelling: Initiate board meetings with success stories, testimonials, or case studies that resonate with the organization's mission.
Mission Review: Periodically revisit the mission statement and evaluate board actions against it. This isn't just a buzzword or a philosophy; it's an operational plan. Your mission should be a living, breathing core of the organization, deeply felt and commonly shared by each board member. Are your strategies and tasks contributing to the greater goal?
Board and Staff Social Events: Consider organizing a planned social event once or twice per year for the board AND staff to connect. When staff members learn more about board members and vice versa, everyone is given helpful context for the varying ideas and priorities that inevitably arise. This connection will make it easier to work as an effective team.
Organized Icebreakers: Nobody "wants" to do them, but most are thankful they were done. Make sure your icebreaker is time-efficient, non-cumbersome and relevant to the gathering's agenda.
Committees with a Purpose: Establish sub-committees that are mission-aligned, enabling board members to connect over shared organizational goals. However, ensure board members understand their role on these committees is to provide oversight, not to engage in operations.
Board Retreats: Consider annual board retreats that focus not just on strategic planning but also on trust-building activities.
Mentoring: Pair new board members with seasoned veterans for mutual learning and relationship building.
Open Dialogue: Encourage open discussion once or twice per year that is not just task-focused but also person-focused. Know each other's strengths and weaknesses and what drives each individual.
Unconventional Meetings: Participating together in occasional informal gatherings that align with your organizational culture can add a new dimension to board interactions. This can include attending a mission-related local event or even vision trips for large, global NGOs.
Celebrate Together: Acknowledge both organizational and personal milestones. A board that celebrates together stays together.
Begin the Way You Finish
The heart of nonprofit work is about relationships. As you navigate the intricate balance between mission and resources, between service and stewardship, remember: we're uniquely positioned to answer the call to action to fight the epidemic of loneliness, not only for those we serve but for those who serve alongside us.
The relational model isn't a distraction from the real work; it is the real work. By fostering connections within your board, you don't just create a governance structure; you create a community. And in that community, every individual—from the over-scheduled board member to the grateful service recipient—finds something far greater than a series of checkboxes. They find a shared mission, a sense of belonging, and a renewed spirit for the transformative power of good. Within these findings will come the commitment, creativity, and focus that will maximize your organization's impact on your community and beyond.
If you're ready to take your board's engagement and performance to the next level, we'd love to have a conversation and learn about your organization and goals. We will always make ourselves available as a resource to you as you advance your mission and philanthropy. If you don't already have a direct contact at Carter, please email info@carter.global, and we'll put you in touch with a senior-level consultant specific to your needs.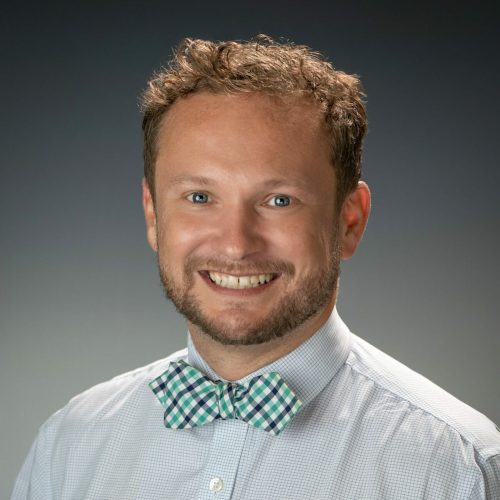 Neal Watkins - Director - Emerging Opportunities
A creative and dynamic consultant, Neal Watkins works with executive leaders, professional staff, trustees and volunteers to strengthen organizations and build effective partnerships. Neal is widely recognized for his ability to create authentic engagement and interactive discussions that foster innovation and optimize resources. As a nationally trained facilitator, his career has been dedicated to helping organizations explore their brand, mission and opportunities during changing and challenging times. Learn more about Neal here.
About Carter:
When it comes to transformational change, nonprofits are experts at knowing what they need to achieve but don't always have the tools they need to get there. Carter makes the journey easier. Co-founded by Bob Carter and Steve Higgins in 2011, Carter gathered a select team of the nation's most respected nonprofit professionals working to advance philanthropy worldwide in the areas of fundraising, governance and organizational planning. Each Carter consultant brings decades of executive-level development experience to serve as an extension of your team and help you maximize your organization's potential and better serve your cause. For more information, visit www.carter.global.