(Arlington, Va.) Robert (Bob) Carter, CFRE, one of the world's most respected and recognized voices in fundraising and philanthropy, is the recipient of the Chair's Award for Outstanding Service presented by the Association of Fundraising Professionals (AFP).
The Chair's Award is given to individuals for exceptional service to AFP, the fundraising profession and the philanthropic community. Carter is the 18th recipient of the honor since its creation in 1982, and will receive the award on March 29, during the Opening General Session of AFP's ICON 2020, the largest gathering of fundraising professionals in the world, in Baltimore, Md.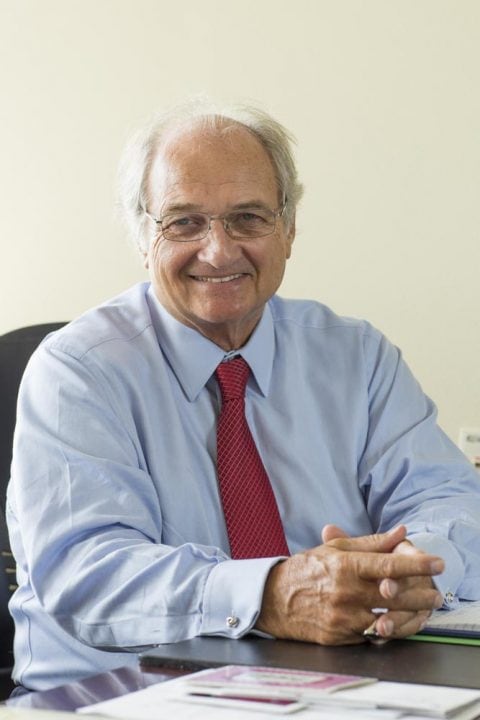 Carter has over four decades of experience in fundraising and philanthropy. He established his own fundraising firm, Bob Carter Companies, in 2011, which is now doing business as CARTER, and serves as chair of the firm. His clients, past and present, are a who's who of global charities, including World Vision organizations in the U.S., United Kingdom, Australia, New Zealand, Switzerland, Germany, France, and Canada; EAA Doha, Qatar; the Academy of Motion Pictures Foundation; Flight 93 National Memorial; The Globe Theater in London; the National Geographic Society, Plan International, USA; and the Smithsonian Institutions in Washington, D.C.
Carter's previous experience includes a 26-year career with Ketchum (at the time one of the largest firms in the fundraising field), including 15 years as president, and serving as senior advisor to Changing Our World and Omnicom Nonprofit Group. Prior to joining Ketchum in 1981, he served in a variety of fundraising and leadership positions for The Catholic University of America, The Johns Hopkins University and the Gilman School in Baltimore. After graduating from The Boys' Latin School in Baltimore, he taught there and was the school's first development director.
"This is an extraordinary honor for me to join others who have received this award," said Carter. "It is humbling and compels me to recall all of those whom I worked along side over these years. It was my mentors and colleagues who gave me encouragement, counsel and confidence to take on the challenges of business and gathering support for some of the world's most important causes. I am grateful to so many of them, and to AFP for convening all of us to share our values and successful way forward."
Carter served as chair of AFP in 2013 and 2014 and encouraged AFP to expand its efforts outward beyond the fundraising profession. A strong proponent of government relations and public policy, Carter pushed for more AFP advocacy and grassroots lobbying on giving and fundraising issues. In addition, giving to the AFP Political Action Committee grew substantially under his leadership.
During his tenure, Carter also oversaw the implementation of important programs and initiatives such as the Growth in Giving Initiative, the Fundraising Effectiveness Project, and the first-ever Diversity and Inclusion Summit in Fundraising. AFP also dramatically expanded its online educational programs and launched its 2014 – 2016 Strategic Plan that included four key goals that are still priorities today, including Inclusion and Influence; Advocacy, Policy and Ethics; Relevant Quality Education; and Capacity to Invest in Opportunity.
"Bob is one of the most respected fundraisers in the world," said Martha Schumacher, CFRE, ACFRE, MInstF, chair of AFP. "His strategic approach and visionary thinking are incredibly impressive, and his dedication to AFP and the social sector has been an inspiration to thousands of fundraisers for decades. It's an honor to be able to recognize Bob's many important contributions to civil society with this award."
A graduate of Johns Hopkins University, Carter has published numerous articles in professional journals and has served as a lecturer and presenter for Columbia University's Masters in Philanthropy Management program, the Council for Advancement and Support of Education (CASE), the Association of Fundraising Professionals (AFP), and the Association for Healthcare Philanthropy (AHP).
Carter was appointed in 2019 by the World Health Organization (WHO) to serve on the board of directors of the new formed WHO Foundation in Geneva, Switzerland. He is past chair of the National Aquarium and the Boys' Latin School in Baltimore and currently serves as chair-emeritus of both the Boys' Latin School and The Mote Marine Laboratory in Sarasota, Fla.
Carter and his wife, Carol, live in Anna Maria, Fla. His sons, Travis and Trent, and their families live in Naples, Fla.