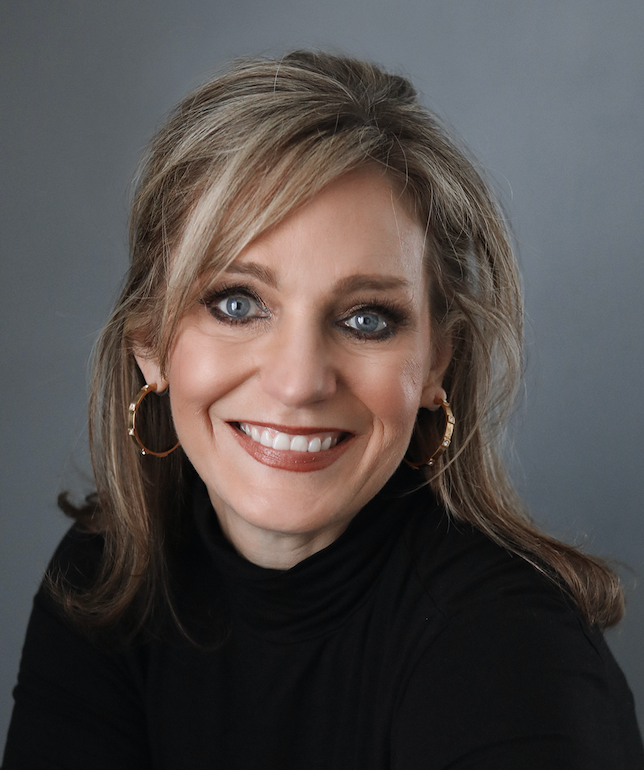 Beverly Brooks Thompson, PhD, CFRE
As a consultant focused on philanthropic leadership, I talk to people nearly every day who say they want to give generously to important organizations in their community, but they don't know where to start. That paralysis of indecision often leads to an ungratifying giving experience, potential donors giving less, or not giving at all.
I also regularly hear from leaders of large organizations who say they'd like their companies to give smarter and more strategically but don't want to look or feel bad when they refuse requests for donations. They want to give to places that make sense for them as individuals and as a company.
The root of both problems is often that the person or organization doing the giving doesn't have a clear understanding of what their values and interests are and how those align with their philanthropic goals.
In this unique time in history, facing a global pandemic and abrupt economic downturn, it is even more important for donors to become laser focused and intentional in supporting organizations and causes they care about.
Although the times have changed, the way in which we approach funding has not. The solution is simple: develop a philanthropy plan! Whether you're a high net-worth individual with an extensive philanthropic portfolio, an executive guiding a large organization's giving program or just part of an normal American household that cares about giving back to the community, a detailed philanthropy plan can help you give in a more strategic and more satisfying way.
The transformation can be profound. Typically, individuals and organizations report higher satisfaction levels about their philanthropy when they carefully plan charitable giving to ensure its close alignment with their values. In these uncertain times for nonprofit organizations, it can also lift the gratification of giving, knowing that your dollars are supporting causes that are important to you in meaningful ways.
If your historic giving has been through a donor advised fund, you might be better positioned to maximize your giving than at any other time in history. It is estimated that over $120 billion dollars is being held in donor advised funds in the United States, awaiting direction. This is a terrific time to maximize giving from these funds in support of causes that align with your personal or corporate values. In addition, due to the very unusual economic climate, you might also consider options to maximize giving through depreciated assets – an unusual opportunity my Carter colleague, Ted Sudol describe in a LinkedIn post last month.
These four steps will help you begin developing a philanthropy plan that will put you or your company on a path to giving smarter.

Identify Your Interests and Values
A philanthropy plan should always begin with an important, reflective questions: how would I like to invest my influence, my time, my resources, and/or my money in a way that is meaningful? Specifically, what issues are important to you? Your interests, for example, could be as varied as wanting to support your college alma mater, breast cancer research, eliminating poverty, or supporting animal welfare. People can often identify their current interests more clearly by making a list of those places where they are spending their time and have donated before. Pivotal life moments can also help pinpoint where passions may lie, such as youth mission trip that changed your perspective on privilege or the death of a loved one caused by a disease. Putting these on paper is a key first step in crafting an effective philanthropy plan. Looking at what you value includes assessing what missions, beliefs, values, you have that guide your giving. For example, do you value leadership development, faith, democracy, or preservation? Do you value local issues over global or national issues?
Forcing yourself to identify your interests and values will help you focus your planning in a productive way. In the wake of COVID-19 and civil unrest, organizations and causes are still providing critical services to impact the causes you care about most. – Even if they are not directly addressing pandemic-related issues, every organization is doing their part to solve the needs of their constituents in new ways.
Choose Your Top 3 Categories
Once you've broadly defined your focus areas, it's time to narrow them down. I recommend identifying the top three categories that align with both your values and interests — for example, if you want to support local leadership development programs and youth sports, the YMCA or Boys and Girls Clubs might be organizations that align with your goals. If you prefer to stay away from organizations that are religiously or politically affiliated, you can eliminate those from your plan. There is no shortage of organizations and causes to support. Having a plan that encompasses your values and interests assists you narrowing your focus in a meaningful way.
If you're not sure where to start, take a look at the annual report of the Giving USA Foundation, which details how the $427 billion in U.S. charitable giving was distributed in 2018. The report breaks up philanthropic giving into nine categories: religion; education; human services; giving to foundations; health; public-society benefit; arts, culture and humanities; international affairs; and environment and animals.
As you'll see, narrowing your philanthropic focus down to three areas doesn't necessarily preclude you from giving to other causes. It will, however, help you prioritize your giving to the causes and organizations that matter the most to you.
Establish a Budget
Having a budget for your philanthropic giving is a must-have component of an effective plan. A budget assists you by giving you a framework in which to establish your giving plan. It also gives you a method of tracking your donations throughout the year. Start by determining what percentage of your income you're comfortable with setting aside for charitable causes. Next, start thinking about how you'd like to divide that up among the top three categories you identified earlier in the planning process.
Whatever percentage you choose needs to be a comfortable fit within your overall budget for life expenses. When coming up with a figure, keep in mind that philanthropy doesn't necessarily have to be all about money. Non-monetary contributions such as your time and influence can also be valuable commodities for organizations and should be included as part of your plan. This could include the occasional volunteer opportunity or significant board service. Time, influence and service can be very valuable and meaningful ways to engage with an organization and get to know them better.
There is a fourth component to the budget that should not be overlooked. Something is going to happen at some point during the year that you won't anticipate — a natural disaster or a family member in need, for example. Therefore, include a contingency — usually 25 percent or less of the total amount you've set aside for the year — to cover unexpected philanthropic interests you may develop during the year. If you don't spend the contingency, you can always reallocate it at the end of the year to one of your three priorities.

Select and Vet Organizations to Support
Once you've identified the areas where you want to focus and have determined how much money and time you plan to dedicate, it's time to start choosing individual organizations to support through your giving throughout the year.
Your local community foundation may have resources to help identify specific nonprofits that are impacting lives in the area where you live. Vet each organization by examining financial statements or asking friends or professional colleagues for information about the work and leadership of those groups. The easiest way to explore an organization is to visit guidestar.org and download the financial reports for nonprofit groups across the country or simply read the annual reporting documents that organization has listed online.
If you have a life partner or spouse, you may want to think through the questions above together and develop a joint plan. This can also be an excellent project to do with children, as the whole family learns what is important to them, including them in the decision-making process. You can also do this with your employees. Creating a plan and a budget can help you and your loved ones or organization be more effective in meeting your philanthropic goals and create a positive, meaningful impact. If you're overwhelmed by options, a professional can help you focus your values and interests and put you on the path to giving in a smarter, more strategic, and ultimately a more satisfying way.
Looking for assistance in developing a philanthropy plan? Beverly Brooks Thompson is a Certified Advisor in 21/64 Next Generation Family Wealth. Beverly is also a Managing Director with Carter, an international consulting company working to advance philanthropy worldwide. The Carter team consists of 35 senior-level professionals located throughout North America. For more information visit www.carter.global.