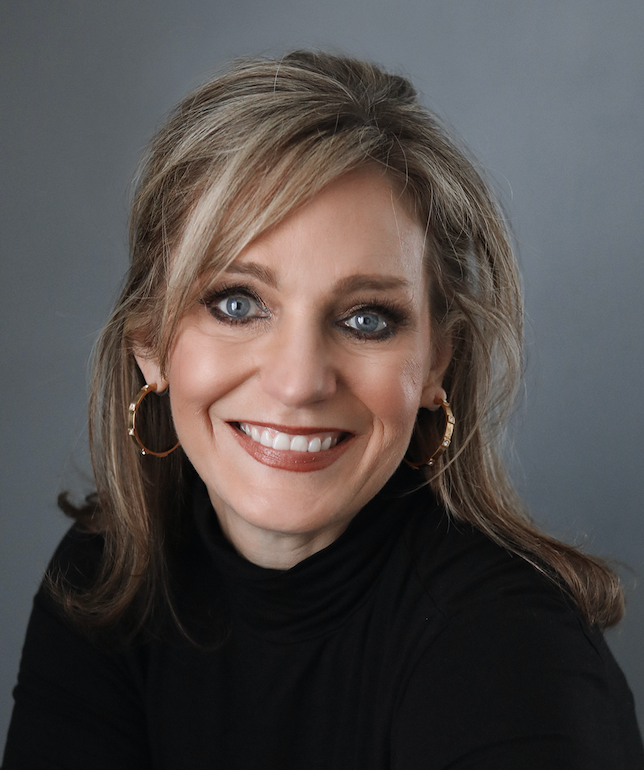 Beverly Brooks Thompson, PhD, CFRE
BE PREPARED – COMMUNICATE – STAY TRUE TO YOUR MISSION
As we face the most active hurricane season in recent history, I've come to learn that as leaders, being proactive is our best way to contribute. Make no mistake, I am not a disaster management specialist. I am, unfortunately, a disaster fundraising expert. I have been on the fundraising frontlines of several of our nation's largest disasters, from hurricanes, to campus shootings, to the 1,000-year flood. While I pray you never experience such crises, I share these tips with you in hopes that if you are faced with such an event, you will be armed with the information needed to effectively mobilize your fund development team, lessen the anxiety in your community, and best leverage your talents to help those in need.
The only nation is humanity.  ~ author unknown
BE PREPARED
As organizational leaders, we must have an executable emergency plan in place for our development team. While the disasters we encounter are seldom the ones we plan for, we can still be prepared.
Assemble a team of your top decision makers for communications, fundraising, data management, security, and implementation. Devise a crisis management plan and agree to meet monthly to review it and make adjustments as needed.
Identify your essential personnel and create a contact list with names, phone numbers, addresses, etc. Think creatively about your contact methods; during a disaster you could very well lose access to typical communication channels (e.g., cell towers go down or are overloaded). One way to address this is to establish a physical reporting protocol. Identify a meeting location where everyone can convene in the event communication lines are compromised.
Establish a chain of command with contingencies. Everyone should know who initiates the crisis plan; essential personnel must know how to identify when their services are needed; and all employees should know who to contact in regards to their safety, location, and personal status. There's always a possibility that someone on your team may be directly affected by the crisis, so ensure you establish contingencies within your chain of command.  
Create detailed lists of property and critical sites that need to be secured. For example, does your faculty have research that needs to stay frozen or does your hospital have blood centers that need stable temperatures? Identify who is responsible for these tasks and be sure you are keeping supplies on hand for such occurrences (e.g., dry ice, generators).
Establish a communication plan executable when you are without electricity.  Sometimes you may not have electricity but your constituents do, so consider contingencies such as generators; pop-up call centers; pre-established partnerships with your local media outlets; and contracts with off-site IT consultants who can remotely support your website, social media, email, phone messaging, and text messaging systems. It is vital to have an emergency communication protocol that enables your team to get messages out, but don't underestimate the power of social media as it can become the tool in which your constituents communicate and interact with you.
Outline a strategy for volunteer coordination and designate a leadership team for this effort. In a crisis, people want to help, so planning for how you will manage that help is important. Identify who will organize volunteers, a check in time and place for volunteers to assemble, how you will communicate, a protocol for how decisions will be made, etc.
Verify your donor database contacts annually or biannually. Some disasters may lead to a large number of your donors being displaced or relocated. Create a system that enables your donors to easily update their contact information with you year-round, but especially during the crisis.  
Prepare a microsite that can be launched remotely at any time. Include things such as preparation checklists; instructions for securing things outdoors, securing windows, etc.; contact information for police, fire, electricity, water, sewage companies; evacuation, closure, and shelter information; and volunteer coordination details. Remember that this may be the first time your clients are experiencing this type of disaster. For example, if you are in a university setting, it may be an out-of-state student's first hurricane, so don't assume they are familiar with what your local students might consider common knowledge in terms of preparedness.
Encourage everyone to always keep their communication devices charged. In the event you lose power, but still have cell connectivity, you want everyone to have a fully charged devices. Consider investing in car chargers with proper adapters for all your devices, especially for essential personnel.  
Make hard copies of your plans and require essential personnel to keep them accessible at all times. When we need this information most, we will likely not have computer access or may be away from the office.
COMMUNICATE
Finding your people should always be your first priority. Use your pre-established calling trees to locate your employees, staff, students, clients, etc. As a leader, you must first manage your organizational family before you can support your surrounding community.
Communicate early, clearly, and continuously during and after a crisis. Send updates often; your people want to hear from you and frequent communication can help keep misinformation at bay. Distribute information from the CEO or President so people know your top leadership is directly involved in managing the crisis.
Be consistent in your messaging. Having a singular media spokesperson is ideal but not always feasible in the event of large-scale crises. Preplanning to ensure you know who the single point of contact is for messaging and establishing a team of spokespeople can help your team communicate accurately and consistently, internally and externally. Consider all the areas in which you might need communication leads and pre-plan accordingly (e.g., academics, athletics, medical, facilities).
Leverage your own mass messaging systems to deliver voice, texting, and email messages to your constituents. Having these automated systems in place prior to a crisis will enable you to quickly and easily distribute consistent messages.
Keep your microsite updated so those not on your mass mailing list can access information from your microsite. This becomes the central repository for all your communications.
Proactively manage media personnel who ascend on your organization. When the media is on your doorstep or is demanding information, provide them with a specific site to do business, credential them, and give them a timeline of when to expect updates from you. Appoint a designee for requests and clearly communicate this protocol. Provide access to information and affected areas in a controlled manner. You have the ability and responsibility to manage all public messages and photographs, and to protect the privacy of your constituents.  
Communicate even if there is no new information. People want to know that you are always on top of things. This is particularly important for those who are concerned about loved ones connected to your organization but watching from afar, such as parents of your students or families of your employees. Remember to always time and date stamp updates.
Open your call center to the public to effectively manage information. Before disaster strikes, your IT team should have a plan in place for executing a public call center on behalf of your organization. Be sure your communications team is involved in the planning so they can spearhead the organizing of personnel to manage the center. During a crisis, actively publicize the number for your call center and establish yourself as a public resource. At the end of each day, have your call center team compile a list of frequently asked questions and post these to your website.
Establish a web portal for sharing to support your community. When you have a pre-established crisis microsite, these become easy to implement. Think of this as a CraigsList-type of resource for your community. It could invite postings and shares for things such as residential or commercial real estate rentals, housing/room-sharing, carpooling, resource sharing, etc.
Designate a documentation team in advance of a crisis. This should be team members who are not needed on the frontlines and can focus solely on capturing photos and videos of your organization's response to the disaster. Chronicling your efforts will be helpful as you begin telling your story post-crisis, and as you begin debriefs and pre-plan for future events.  
Plan for post-disaster responsibilities. As things settle down, you will want to host informational meetings, town halls, debriefs, and other gatherings. Organizations that assume leadership roles often remain in crisis mode long after the disaster has passed.
STAY TRUE TO YOUR MISSION
Be ready to offer a disaster relief fund for donors. Having your microsite prepared in advance will enable you to quickly and easily activate online giving. Be prepared to take online credit card payments and text messaging giving. Donations are greatest during and immediately after the event, while it is still headline news. Use this time to share your message.
Keep your disaster fund purpose broad so that you have the flexibility to meet the unexpected needs that will arise. For example, you might need to use the funds for support students and their families, address damages to facilities, or provide supplies to crisis support staff.
Do not cease normal fundraising efforts unless safety is a concern. If you have events scheduled related to your core mission, make them happen. Stay focused, stick to what you do, and avoid mission creep. Do what you do best and fundraise for it through the height of the crisis.
Keep talking about the great work your organization does despite the disaster. You will exist long after the crisis ceases so be sure people think about the everyday things you do, not just the current event. The unfortunate nature of disasters leave you with a unique platform to share your story; seize the opportunity.
Keep disaster donations separate from your normal operations when at all possible. Code them differently and separate them from any campaign counting, operational expenses, etc. You should document and justify disaster donations and expenses, so tracking these dollars separately is important. Also, do not be afraid to seek out state, federal, and private disaster relief grants on behalf of your organization.
Stay in touch with your supporters throughout the disaster. There is a natural connection between donors and the organizations they have previously supported. You will find past, current, and new donors who want to give, so ensure you are ready to receive their contributions.
Establish a system for managing supply donations. During a disaster, people and businesses often want to send supplies and other goods. Identify a coordinator to interface with these donors and coordinate shipping/receiving efforts. Be very specific regarding what you will and will not accept. These items could be as large as truckloads of generators and mattresses, and as small as cases of bottled water and clothing. When you begin to receive supply donations in volume, storage space can be a challenge. Having a donation team in place to manage these activities is invaluable. Your donation team can also be your frontline team that works in collaboration with other community relief agencies such as the Red Cross.
Take care to understand the need before distributing funds. There is a delicate balance between getting resources to those in need quickly, and taking the time needed to assess the need. Having a team responsible for assessing the need will help expedite your response time, particularly when it comes to large cash funds.
A FEW FINAL THOUGHTS…
Some people will disappoint you while others will amaze you. Understand that everyone reacts to disaster differently. Meet people where they are when they want to help, and if they aren't interested in helping, move on.
No disaster is ever just like another. Be prepared to break rules and create new ones, and be sure to document justifications throughout the process.
Keep your head clear and remain certain. You might not always make the right decisions in the height of a crisis, but make the best decisions you can with the information and training that you have available. Change direction if you need to without apology, only explanation.
Remain open to coordinating with many large agencies such as Red Cross, Salvation Army, Pan American Health Organization, FEMA, FBI, and so on. Respect their protocols and jurisdiction, but do not be afraid to ask questions, demand answers, or stand your ground when necessary.
Document everything. Hold daily morning and evening briefing meetings with key constituents. Designate a recorder to document briefing conversations, questions, decisions made, and events that transpire. Keep all incoming and outgoing communications, including emails. All of this will be critical in dissecting your response post-disaster and helping you plan for the next crisis.
Prepare yourself to address donor fatigue (everyone is approaching them for help) and compassion fatigue (we're overwhelmed with so many sad stories). Have a list of care professionals including social workers, counselors, etc. for your team members.
You might be back to work, but not back to normal. Provide stress relief opportunities and post-traumatic stress counseling within your organization. Make space for grieving and recovery.
Volunteers will begin to disappear despite the fact that you still need them well after the disaster. They are tired too and are trying to get back to their normal schedule, so think about how you might continue to engage volunteers while also offering them relief.
I don't wish disaster on anyone, but I do encourage everyone to plan for it. Thoughtful preparedness can keep you at your best when you are faced with the worst. We understand fundraising is challenging, and know firsthand that it can be even more so during times of crisis. I hope our experiences help you in your planning processes, and please know that regardless of what comes your way, you are never alone.
BE PREPARED – COMMUNICATE – STAY TRUE TO YOUR MISSION
Disaster Supplies List
If you would like to donate supplies, consider placing items in specific PACKS for distribution 60-quart containers with lids. See Supply Lists for Cleaning Supply Packs, Baby Item Packs, and School Supply Packs below. In addition, there is a list of items that will be needed for people to gut homes.
When donating, make sure to have an identified location that has been notified and is prepared to receive your donation.
Cleaning Supply Pack
Container size: 60-quart
Rubber Gloves
Heavy Duty Trash Bags
N95 Masks
Pine-sol
Bleach
Water Nozzle / Spray Bottle
Purell
Measuring Tape
Flashlights and Headlamp /Batteries for flash light
Utility Knife
Chalk Line
First Aid Kits
Insect Repellent
Sun Screen
Baby Item Pack
Container size: 60-quart
Diapers
Wipes Baby Lotions
Baby Soap and Shampoo
Formula
Baby Cereal
Insect Repellent for babies
Sunscreen
Desitin
Bibs 
School Supply Pack
Container size: 60-quart
Notebooks
Binders
Folders
Pencils/Pens
Paper
Scissors
Rulers
Erasers
Insect Repellent
Sun Screen
Crayons
Glue
For Cleanup:
Flat-blade shovels
Street push brooms
Safety goggles
Work gloves
Latex/rubber gloves
Dust masks
Crowbars (large and small)
Pry bars
Claw hammers
Utility knives/drywall saws (lots of blades!)
Portable sump pumps and hoses
Chain saws (with chain oil, extra chains, etc.)
Gas-powered generators
Flashlights and headlamps
Large Box Fans
Wet / Dry Vacs
Rope
Extension Cords
Trash bags (Industrial)
Storage bins
Dumpster bags
Gloves
For Moving Debris:
Plastic snow/ice sleds
Wheelbarrows
Five-gallon plastic buckets w/ Lids
Shovels (wide, round, snow!)
Tarp