As a nonprofit professional, Halloween may only be scary because it means you have a lot of prepping on your plate for year-end giving. (Calendar year-end is never a surprise, but it still surprises a lot of organizations! You're not alone!) This year, don't let year-end giving scare you. Instead, let's use the latest giving data and apply universal truths of fundraising with these four steps to maximize your time, effort and, ultimately, donations.
1. Focus your efforts on certain donors.
New data released this month in the Fundraising Effectiveness Project (FEP) Second Quarter Fundraising Report offers insight into where you can direct your efforts to get the most out of year-end giving. Donor counts fell steeply in Q2 of 2022 (-7%), but the amount donated increased (+6.2%), thanks to increased giving by major donors and a jump in donor recapture rates, measuring those who donated in the past but not last year. (AFP Global)
With this data in mind, focus your time and effort on your current major donors and on re-engaging past donors in your year-end campaigns.
 2. Get away from transactional giving.
To maximize your year-end gifts from these donors, drop out of any practices that make giving feel transactional. Invest your time and efforts in thoroughly preparing for each ask you make.
Review your portfolio donor-by-donor, asking what tools and information you need to make a successful ask of each donor.
Know what connects each donor to your mission and anticipate the information and answers your donor will need in order to make their best gift.

With the equities market being down this year, it will be especially important for you to be well-versed in appreciated and depreciated securities gifts. These gifts can boost your donor's overall tax advantages for the 2022 fiscal year and may increase their best gift to your organization. (You don't need to get into the nitty gritty, but be knowledgeable about these types of gifts, be ready to accept them, and always suggest that your donor discuss this type of gift with their accountant first.)
Partner with the right solicitor for each donor.
3. Hone your case for support.
Your case for support should be emotional and compelling, and it must convey the urgency of the need. If you already have a strong case, you don't need to change it or re-write it at year-end. But it should answer the question: why should a donor give to your organization now?
Write your case with major donors in mind – big vision equals big gifts. Major donors are often entrepreneurial visionaries. They have found financial success by creating a bold plan and following through on it. Show them that your organization is on the same path to success.
Prepare yourself to clearly communicate your organization's bold plan and briefly state your track record of success and concrete ways you're working toward accomplishing your big vision. Your organization and your team are not just visionaries; you are doers, just like your major donors. Share easy-to-digest plans and financial figures that show how you will accomplish your goal and lay out the measurable impact the donor's investment will have.
4. Connect donors to your mission. Properly steward your donor relationships.
Effective stewardship is the key to keeping donors, and it is built on the time and care you take to understand the motivations of each donor. When you know what's important to the donor, you can connect them to your mission in more meaningful ways. Where it's appropriate, invite your donors to visit your facility to see their gifts in action. Engage your program team in thanking donors with specific information about the program they support. Give beneficiaries of your work appropriate opportunities to share the impact of your organization on their lives.
One of the most meaningful gifts I've made stays with me not because of the size (it was relatively small) but because of the response I received. I received a handwritten note from a mother whose child benefitted from my gift. Her child was likely the same age as mine. It wasn't more than three or four sentences, but it was sincere and made a direct connection with me as a mom. This simple act wasn't expensive or complicated, but it had a meaningful impact on me and my perception of the organization. I won't soon forget that kind and lovely note.
Could you use a partner in making year-end gifts and major giving less scary? The Carter team of 40+ senior-level nonprofit professionals in locations across North America has been in your shoes and has you covered. You know where to find us!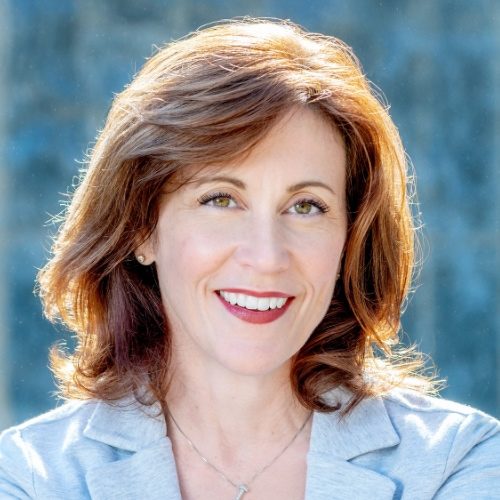 Michelle Hamilton, CFRE - Managing Director
In three decades as a nonprofit executive, Michelle Hamilton, CFRE, has developed and successfully executed strategies in annual funds, major gifts, capital campaigns, governance and leadership development. Most recently, Michelle served as Vice President of Development for the Charlotte Symphony Orchestra from 2013 to 2021, where she also served as Interim President & CEO from 2019 to 2020. During her tenure, the orchestra's endowment grew by $4 million, and individual giving increased by more than 25%. Learn more about Michelle here.
About Carter:
When it comes to transformational change, nonprofits are experts at knowing what they need to achieve but don't always have the tools they need to get there. Carter makes the journey easier. With over 1,000 years of combined experience, the Carter team is comprised of over 40 senior-level professionals working to advance philanthropy worldwide through fundraising, organizational planning and governance. For more information, visit www.carter.global.