Congratulations! You worked diligently to secure calendar year-end donations for your charitable organization and ended the year with increased support in terms of both donors and dollars. Take your team to lunch to celebrate, and then get ready to develop and implement a solid stewardship strategy for 2023.
Stewardship is a critical element in the lifecycle of donor acquisition and retention, yet often we neglect to create a thoughtful plan for doing so. Stewardship makes donors feel valued and appreciated, and it is critical to retaining donors and increasing their financial support.
Follow these six key strategies to ensure your stewardship practices are the best they can be in the year ahead:
Just like annual giving plans, a stewardship plan should be designed around a nonprofit's fiscal year. Begin your stewardship planning by reviewing your schedule for fundraising and special events for the fiscal year—consider opportunities to use events and meetings already on the docket to emphasize stewarding your donors. For example, higher education institutions frequently host a luncheon or reception for donors who have created scholarships to meet their scholarship recipients. Or an environmental protection organization can take a donor out on the land or water to make a personal appeal, as opposed to sitting down for coffee. There is magic in this for donors! Who doesn't want to meet an enthusiastic student they are helping or experience the beauty of the natural resources they are protecting?
Ensure your organization has a well-documented stewardship matrix in place, or take this time to re-evaluate and improve your current matrix. Giving your team clarity on when and how they should be engaging each of your donor segments provides both focus and accountability for you and your team. This invaluable reference will solidify exactly how you should be stewarding donors at various gift levels throughout the year.
Design one stewardship activity per month for your top-level donors and consider involving others outside of the development team. For example, ask board members to make thank-you calls to new donors. Create a simple script and ask each board member to call five donors. Donors appreciate hearing from board members, and remember—you can never thank your donors enough!
Steward your emerging donors. For donors who may not be major donors yet, but are showing more interest in your organization, moving in a good trajectory professionally, etc., we recommend stewarding them as if they were already established major donors.
Eliminate spending money on "giveaway items" for stewardship. In fact, most donors don't want nonprofits using their financial resources on these giveaway items. Properly thanking your donors will be more effective.
Pull together an ad hoc committee of donors to seek their input on what events and outreach would be most meaningful to them as you plan your stewardship. People love to provide advice and suggestions. These donors will feel valued by the mere act of you asking for their input. They may even be more likely to increase their donation as a result of feeling like they are part of your team by contributing to your strategy.
As you celebrate your fundraising success in 2022, remember the importance of retaining your donors through thoughtful stewardship. These practices will help guarantee you can build upon this success in 2023 and beyond.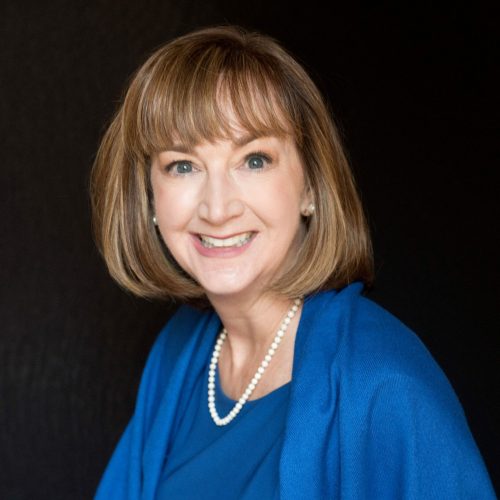 Kimberley Hammer, Esq. – Managing Director
With over 28 years of fundraising experience and executive leadership within the nonprofit sector, Kimberley (Kim) Hammer, Esq., is a thoughtful, collaborative professional who builds strong, productive relationships and focuses on results. Kim most recently served as Vice President for Advancement and Special Assistant to the President at Virginia Wesleyan University in Virginia Beach. Her experience also includes holding senior-level positions at Carlow University, Robert Morris University, The Pittsburgh Promise, UPMC Children's Hospital Foundation, and The Pittsburgh Foundation. Read more about Kim here.
About Carter:
When it comes to transformational change, nonprofits are experts at knowing what they need to achieve but don't always have the tools they need to get there. Carter makes the journey easier. Co-founded by Bob Carter and Steve Higgins in 2011, Carter gathered a select team of the nation's most respected nonprofit professionals working to advance philanthropy worldwide in the areas of fundraising, governance and organizational planning. Each Carter consultant brings decades of executive-level development experience to serve as an extension of your team and help you maximize your organization's potential and better serve your cause. For more information, visit www.carter.global.